Cyprus Fiduciary Association (CYFA) is delighted to announce its collaboration with the European Legal and Training Centre (ELTC) for becoming the Association's education sponsor during the period 01/01/2023 – 31/12/2023.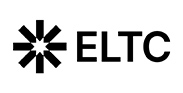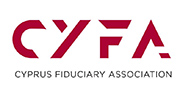 Since its establishment, CYFA's goal has been to serve fiduciary providers by promoting their interests, strengthening their operations, and educating their staff. As part of this ongoing support in raising industry standards, the Association is dedicated to the creation of successful collaborations with esteemed associations and organizations across the industry, ensuring and furthering the goals and strategies of CYFA.
Within this framework, the Association has proceeded to ally with the European Legal and Training Centre (ELTC), a company dedicated to providing high-quality legal training to qualified and prospective lawyers as well as other interested professionals by offering a wide range of courses and seminars to respond to the constantly evolving legal environment and the needs of students, graduates, and businesses.
Both CYFA and ELTC are dedicated to serving the professional services industry, and share the common aim of creating a strong, and efficient sector that maintains excellent standards of professionalism, integrity, and productivity.
Additional announcements for joint CYFA and ELTC actions and initiatives will follow soon.